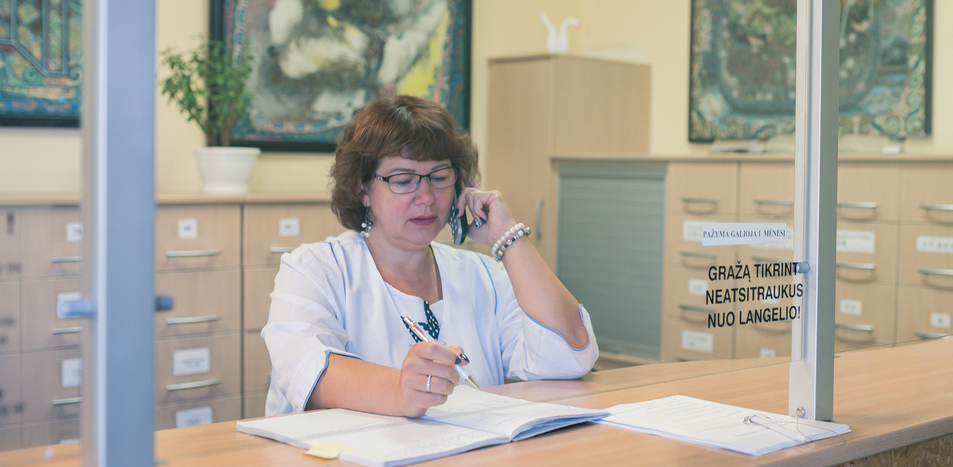 A medical certificate indicating whether a person has addressed RCAD and/or has received any treatment services within a 5-year period is issued to all citizens of the Republic of Lithuania. The certificate is issued in the reception of RCAD branches. Documents required to receive the certificate:
personal identification document with a photo
049/a form to apply for a firearms license (issued at the polyclinics where the person is registered)
the issue of a medical certificate is a paid service (please see the price list Paid Services section, only cash is accepted)
To ensure the confidentiality of your health data, the certificate may be issued and handed personally to the applicant upon arrival to the reception only.
We would like to draw your attention that driver's health is examined by the general practitioner at polyclinics where the patient is registered or by the psychiatrist at a Mental Health Centre. A medical certificate from RCAD is required only in case of a suspected addictive disorder.